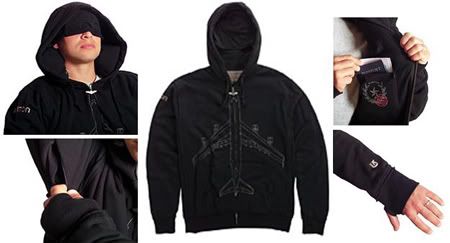 this is pretty dope. from burton snowboards, this hoodie is designed for plane travel, and more specifically for sleeping during plane travel.
the hoodie features a pull down eye shade and neck pillow integrated into the hood, a stash pocket with ear plugs, thumb holes in the cuff, armpit ventalation, and a inside breast pocket to keep your tickets and passport.
looks pretty cozy. couldnt find any info on the burton site, so i guess it isnt available just yet.